Your Magical Wild Woman Adventure in Marrakech

Gift Yourself with a Transformational, Exciting and  Magical Adventure
Join me for this Exclusive Retreat that will Support
You to Create the Life of Your Dreams
What are your dreams, your passion, your purpose – or do you even know what they are?
Are you where you want to be in your life now?
Does where you are match the overall vision you have for your life?  Are you in contact with your life vision?

Or do you have difficulties in trusting that you can have the life you want?  Do you know what life you want?

Are you a seemingly successful person, but dead tired inside of you and exhausted because you work too much?  So you can hardly get yourself out of bed in the morning?

Are you afraid of being punished for the choices you make?
These last years have been so life changing for me!
I have been on this journey of transformation for a long time and it came up to speed a while ago, when I suddenly realized that I am not going to live forever!
So I just said F*ck it – I´m going places – it´s time to take action and follow my dreams and my calling in this one life.
I shifted into a space where I started living the life I was born to live!
As comfortable as I was with my everyday life(it was actually not bad), my crazy dream of freedom and making a living from what I was born to do could not wait any longer.  I broke free from my own boundaries and decided to relocate myself to a new city, in a new country on a new continent, with new projects – voila!
The sense of freedom that followed doing that was priceless!
It made me feel on top of the world!
Marrakech
My present city of residency
Here I am very proud to invite you to come to my
Magical Wild Woman Adventure 
Real, Raw and Relevant
This is a spiritual retreat where you will get to explore your Real adventure – inner and outer, in the company of likeminded women.
I have been coaching conscious, freedom seeking people for more than 15 years.
And here on the soil of Mama Africa – where it all began – what better place to get in touch with your deepest desires and long forgotten dreams.
On this continent where our foremother was born.
I can help you find the voice, the whisper waiting to emerge from within you.

An in person retreat like this surrounded by Raw Luxury will speed up your processes immensly!
Being in a different environment with a coach who sees everything that you are always put things up to speed.
We will do soul alchemy where you will polish and find your inner diamond.  Say ´Sesame Open´ – open the door wide, ground yourself in your inner authority and step into your dreams.
I am also passionate about creating Relevant supporting communities for women and that´s why I have created my retreats.  They are specifically designed for this high level of transformation to occur in a short amount of time. 
And feminine leadership depends on the support from other women.
The event will take place in a wonderfully charming Riad in the Medina.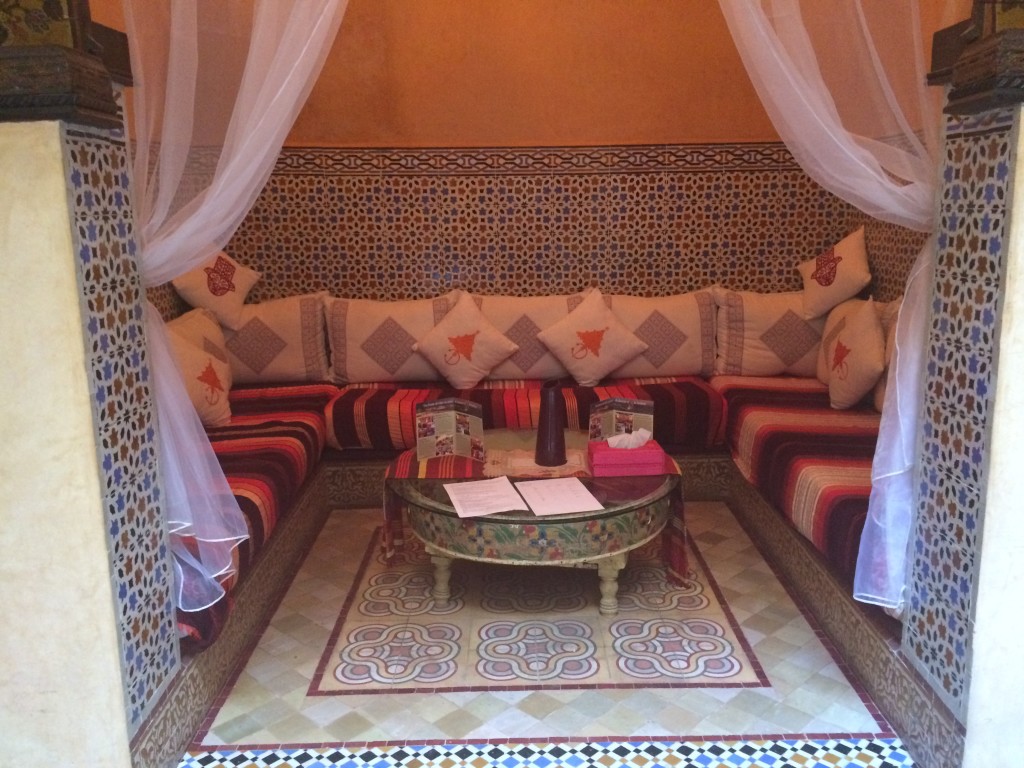 AND we have the magic of the city right outside our doorstep.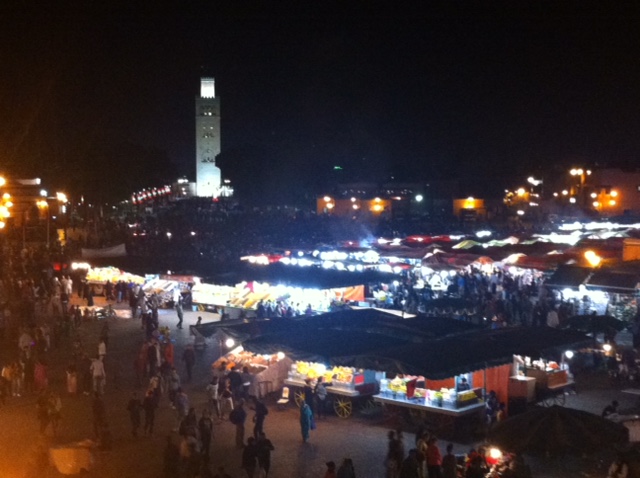 I chose Marrakech and Morocco because this land has such magical and grounded energy that takes our work deeper and amazing shifts happen so much faster.
Here you will be treated as a queen and I will work with you in magical surroundings where transformation is allowed to happen.
Like the iconic 20th Century philosopher/physicist Buckminster Fuller said:
"Environment is stronger than willpower."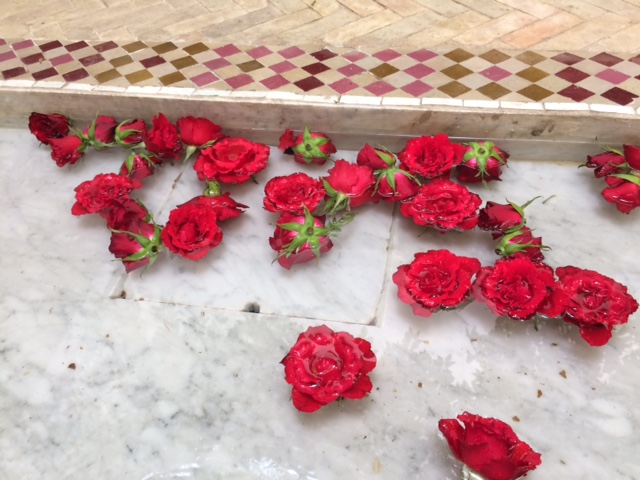 What you will get is this:
Discover your Awakened Empowered Feminine.   Your purpose and calling will come forward in these exotic and magical surroundings
Get in touch with Your inner Diva and the Power Queen within that will Transform your Life forever. 

Bust through old patterns that block you from what you want
There will be Transformational Coaching sessions and I will be there for you throughout the day
Body movement techniques to help you feel rejuvenated and open

Pampering in a Hammam – an exquisite experience where you will have the pleasure of being treated like a GODDESS from 1001 nights

Having fun learning Moroccan cooking, and having your senses exposed to deliciously different tastes and smells of this diverse cuisine

Breathe in the atmosphere, energy and the magic air of Marrakech – the city that has cast it´s magic spell on so many visitors. Feel yourself shifting to the next level of development
while working in our Riad within the old fortified Medina

Experience the divine feminine COMMUNITY of likeminded women to support you further
AND many  other delightful surprises waiting for you…
I have created this experience for you and will be here serving you at the highest possible level to ensure that your transformation happens at the highest possible level.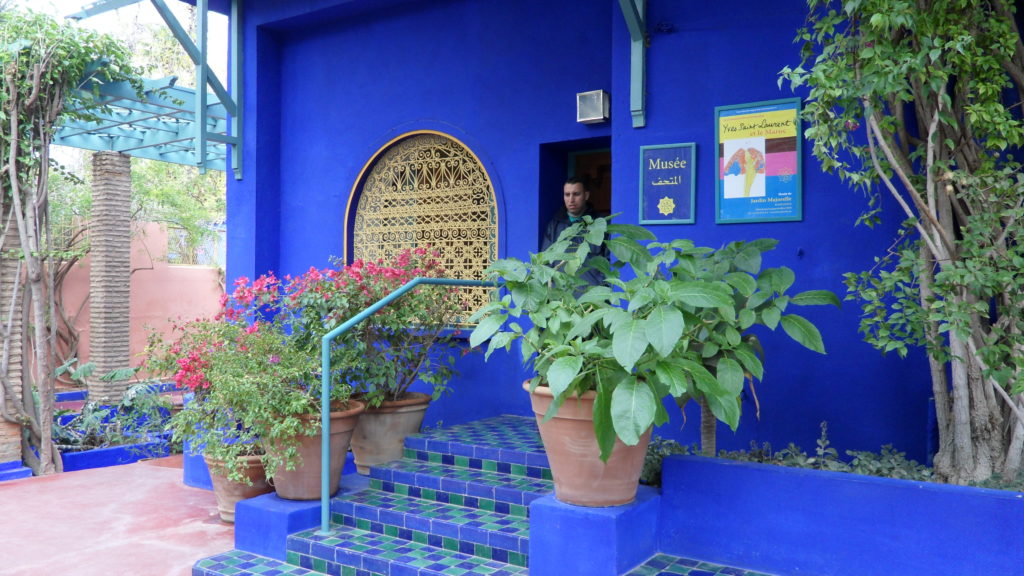 Are you ready to take a leap towards new inner and outer adventures?
*
I will dive in with you and go places where you´ve never been before.  We will go into the darkness and bring in the light.
You will emerge stronger and know exactly why you´re here  – your purpose – and what you want.
*
This will be a journey into MAGICAL SOUL EXPANSION with DEEP HEALING and TRUST IN SELF AND LIFE.
Come and claim the life that you want and that is waiting for you.
The events will take place in Magical Marrakech.

 The next one will be  October 25 – 30

Is this what you have been waiting for?
Everything starts with the courage to dream
If you want to be part of this Magical Adventure click here and come for a talk with me.  Together we will see if this is the right place for you to start transforming your life!
Lodging, food and local transport are included, so you are well taken care of and pampered like the Goddess you are.
Not included are flights, travel insurance, alcohol and shopping!